Rum Connoisseur interview of the week: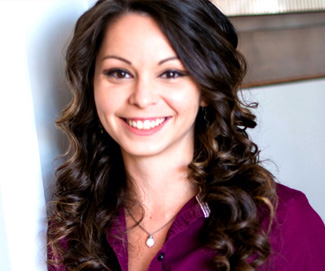 KIT CROWL
Bartender, Spirits Educator, Ambassador for Papas Pilar and a fun loving fan of rum!
1) Who is Kit Crowl?
I'm just a girl from the chilly East Coast who has adapted very well to sunny Southern Californian weather with the help of many a classic daiquiri. I am an Ambassador for Papa's Pilar Rum, a bartender of 7 years, and an overall libation enthusiast. I love all things rum and all things cocktail—you never stop learning about either, and there are worlds of possibility when they come together. My background growing up was always in Art, and only after I graduated from college did I learn to translate my artistic creativity into cocktail creations.
2) What made you fall in love with rum and when did it happen?
Actually, I avoided rum for years as a bartender. It was always the most intimidating spirit to me, so I really had to be forced into learning about it before I began to appreciate and then admire it. So, my love for rum is fairly recent. It was a couple of regular guests of mine at the bar I was working at a few years back who would always come in and ask me to make them a special cocktail of my own creation that had rum in it. I would stare at the bottles and pretty much close my eyes and pick whatever one stood out to me at the moment and put a lot of guess-work into my creations. It took two or three really crappy cocktails before I dragged my feet to the nearest Barnes & Noble, bought a couple of books and started to teach myself about rum. Rum itself tells a story out of a history book and the diversity and craftsmanship from country to country and distiller to distiller is remarkable. I was right—rum WAS intimidating. It is so diverse and the rum industry itself is relatively secretive. But my curiosity got the better of me, and the more I learned, the more questions I had. Before I knew it, I was seeking out more books and articles on rum, experimenting with my rum-loving guests at work and really developing a love for the spirit.
3) The biggest achievement you personally feel you have accomplished for the rum industry.
Every day I work towards spreading the enjoyment of and curiosity about rum. I think the more I (and WE, bar family!) continue to spread knowledge and enthusiasm for exploring the many diverse styles and expressions of this spirit, the more we achieve for the greater rum consuming community. To let people know that rum doesn't have to be super intimidating—it is playful and fun!—this is my ongoing achievement that may never be finished. And I am proud to continue to spread the cane-based love!
4) What is that thing that makes you want to continue in the rum industry?
The same thing that made me want to begin to delve into the rum industry is what makes me want to continue. There is so much to learn, and so much to
explore in the world of cane distillate!
5) Favorite Drink + Recipe
I really prefer to keep things simple. My go-to rum drink has got to be the Classic Daiquiri. Just shaken hard with ice and served up in a coupe, fresh and
zesty—each sip is a sigh of pure relaxation.
Classic Daiquiri
– 2oz of your favorite light rum (Mine, of course, is Papa's Pilar Blonde!)
– 1oz freshly squeezed lime juice
– ½ oz of simple syrup (more or less, depending on your preferred sweetness level)
6) Where do you see the rum industry today and in the next 5 years?
I think Rum and Agave are both next in the up and coming bar trends. Gin and Whiskey have ruled for long enough! While they are both beautiful spirits with unique strengths and flavors, rum and agave have a lot more possibility for diversity, terroir, and raw expressions of distilled ingredients (in my opinion). I'm greatly looking forward to seeing people's interest for rum grow and blossom over the next few years.
7) Share some (2-3) of your mentors and how they have helped you.
Jason Schiffer (of 320 Main in Seal Beach, and now consulting for Royal Hawaiian in Laguna,) is a constant inspiration to me for cocktails in general, but his passion for rum and utilizing the spirit in unique and creative ways always leaves me in awe. Cocktail experiments and successes appear so effortless for his exceptional palate to balance out. Jason's understanding of rum is extensive and when he talks about it, his eyes light up—you can tell he is never done learning about or playing with rum, and that's how I would like to be.
Alejandro Duran was my single greatest mentor for all things. He encouraged me to step up and take ownership of my craft, he trusted and motivated me to go above and beyond his expectations, and he reminded me to keep things playful—because without fun and family, why would we be in this industry? He was the greatest leader I had the pleasure of working with. May his soul rest in peace.
8) What 3-5 things do you have on your bucket list for the next 12 month?
My bucket list for the next year? Well, rum aside, I would like to jump out of a plane, travel somewhere new, hold an octopus, and learn many new things. For rum specifically, I would like to visit Havana to learn first hand about the Cuban style of making rum.
9) Any final thoughts?
Cheers to all you rum lovers and strange tiki folk out there making sure there is never a dull moment in the industry!
10) How can people learn more about you? Website? Social Media Page?
You can find me on Instagram (@kit_skylark) or on Facebook.