Rum connoisseur interview of the week: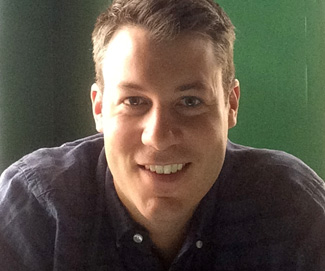 ROBERT ELLIOTT
The owner of Marauda Rum.
1) Who is Robert Elliott?
In relation to the world of rum, I am an outsider. And despite my efforts that could change that I doubt they ever will.
I dove into rum with only an emotional connection. I didn't know anyone involved with it in any capacity other than its consumption.
Being an outsider drives me to learn as much as I can about rum. RumXP's members are invaluable resources in my quest for more knowledge. It also forces me to prove being worthy of a place in the world of rum and I try to do that with the rum I bring to market.
2) The biggest achievement you personally feel you have accomplished for the rum industry.
My achievements to date are my rums. I hope in time I can point to how they have made a difference in the rum industry.
3) What made you fall in love with rum and when did it happen?   
At some point during my formative years, I acquired a perspective of what rum once was and what rum can be. Although I can point to a specific event I have memories that probably helped form my perspective; like chewing raw sugar cane and seeing a dilapidated building that once housed the works of a thriving sugar plantation.
4) What is that thing that makes you want to continue in the rum industry? 
There are many reasons why I want to continue doing the work I do. The biggest reason is my idea of what rum can be.
5) Favorite Drink + Recipe
My favorite drink is a cocktail a skilled bartender has been made with my rum.
6) Where do you see the rum industry today and in the next 5 years? 
5 years ago I asked this question to the head of marketing for one of the country's biggest spirits distributors. He pulled a bottle of Cuban rum off his large shelf of spirits and said, "We are waiting for this." I have to imagine that this will be by far the biggest factor in the rum industry over the next 5 years.
7) Share some (2-3) of your mentors and how they have helped you.
I rely heavily on an ever growing number of people for their advice and leadership. I am not sure I can just pick two or three as examples. I have learned that valuable advice and knowledge can come from unexpected sources so I do my best to meet and speak with as many people as possible.
8) What 3-5 things do you have on your bucket list for the next 12 month?
Exhibiting Marauda Rum at the Miami Rum Festival.
Expanding Marauda Rum's distribution to 5 more states.
Visiting a rum distillery I have not been to yet.
9) How can people learn more about you? Website? Social Media Page?
Facebook: @maraudarum
Instagram: @maraudarum