Rum connoisseur interview of the week: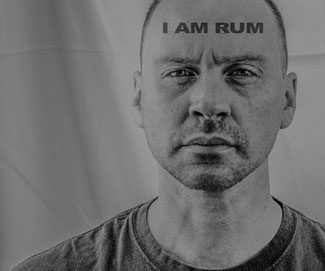 OLIVIER BEAULIEU-GRISE
Owner and Master Distiller of Warship Rum.
1) Who is Olivier Beaulieu-Grise
I am French Canadian from Montreal, I am a sommelier by trade and I made the jump 7 years ago after working for Southern Wines & Spirits for six years
2) The biggest achievement you personally feel you have accomplished for the rum industry.
I got into rums a long time ago but really started making rum 6 years ago after I did my first vodka. I took a look at the market share and thought that everything in the market in the white rum category was cheap and not very good
3) What made you fall in love with rum and when did it happen?   
I think that our rum is by far better than anything that is in the market right now. Being GMO free, organic and especially fair trade is a big deal when you look at all of the generic tasting rums that are in the market and that taste like vodka you see right away that what we're doing is very different than everyone else, also the fact we're fair trade is a big deal since when you look at the sugar cane workers die at a very young age because of the work environment they are forced into because these big companies consider profit over people!
4) What is that thing that makes you want to continue in the rum industry? 
I feel that no one is really trying to change this market share everyone is a whiskey expert and I think that not only does the rum industry needs a leader but someone that wants to change the perception on rum to the community of bartenders and consumers
5) Favorite Drink + Recipe
I can get you a list but for me, it is still rum and coke even if this is funny to everyone
6) Where do you see the rum industry today and in the next 5 years? 
I hope that our production will rise to about five thousand cases and no more than that. Like that, I could devote my life to this full time and start aging rums in a variety of different barrels that could really change the landscape of the industry I just don't feel that anyone is really trying to change the game
7) Share some (2-3) of your mentors and how they have helped you.
To be fair I didn't get any help from anyone. Almost everyone in the distillery industry and brand inventing category is really tight lips about what they do how they do it and it's hurting everyone, in the end, I am always trying to help people with what I have learned and what they should do
 8) What 3-5 things do you have on your bucket list for the next 12 month?
To compete in every competition that we can
To win brand of the year!
To open has many markets has we can and travel to those markets so that I can educate people on what I do why I do and why it's important to support small brands like mine so that we can change the landscape of the industry that is controlled by generic brands that are over sugared and just taste flat!
9) Any final thoughts?
Yes there is many thing that we can do has a collective group to move the industry forward since the big companies are not going to invent or change until we demand that we use the best ingredients to make the best possible products and to mostly respect the people and the environment and money is not everything in this life.
10) How can people learn more about you? Website? Social Media Page?
Social Media Page? My website is www.warshiprum.com and it's the same for all social media warshiprum