Rum Connoisseur
Interview of The Week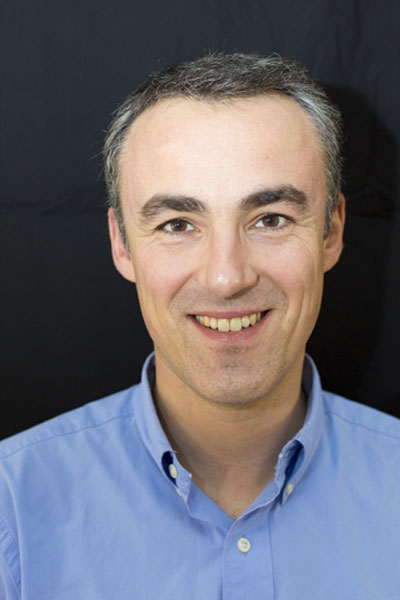 NICOLAS LEGENDRE

SPIRIDOM General Manager


1. Who is Nicolas LEGENDRE ?
I work in the rum industry since 1995. After my studies (Toulouse Business School), I came to Guadeloupe as a civil service and met Mr. Roger DAMOISEAU, the father of Hervé DAMOISEAU, actual president of DAMOISEAU.
I worked for Mr. Roger DAMOISEAU for 1 and half year, then I came back in France to develop DAMOISEAU EXPORT, which distributes Rhum Damoiseau in France, Europe and rest of the world (except Guadeloupe of course).
After our association with Rhum CLEMENT in 2005, I manage SPIRIDOM (joint-venture between Damoiseau Export & Rhum Clément). In parallel, I became General secretary of Damoiseau group of companies.
2. Biggest achievement you personally feel you have accomplish for the rum industry
When I started with DAMOISEAU EXPORT in 1997, Guadeloupe "agricole" rum was unknow. People thought that the only agricole rum was from Martinique, and didn't even know that Guadeloupe made good rums.
Now Guadeloupe origin is more known, even if reputation of Guadeloupe rum is essentially supported by DAMOISEAU.
3. What made you fall in love with rum and when did it happen ?
The meeting with Roger DAMOISEAU was essential for me : although we didn't knew ourselves before, and were very different (Mr. DAMOISEAU is a real white creole and I come from East of France), we understood together immediately.
Mr. DAMOISEAU learnt me a lot about rum industry and Guadeloupe, and I became a real passionate.
4. What is that thing that makes you want to continue in the rum industry ?
I think that rum is at the beginning of strong success. I want that Guadeloupe has her real place in the future of rum market. It's a difficult but an exciting challenge.
5. Favourite drink + Recipe
I'm a bit "traditional" so I prefer rhum like ti-punch. About old rum, I like old millesims without ice, like Damoiseau 2007 or 2009 millésime.
6. Where do you see the rum industry today and in the next 5 years ?
Today, rum meets a very large success. In the next 5 years, I think that our customers will become experts, and will make the difference between marketing products and craft products. But the rum market will continue to go to premiumization.
7. What do you think needs to happen to grow the premium category of rum ?
Customers want to drink old rums, so as the stocks are sometimes low, some brands try to do marketing in place of aging rums… I don't think that it's a good strategy, because our customers are becoming more and more experts.
I think that brands who hasn't enough old rum should communicate about that, but maintain price in a reasonable range, to preserve quality/price for the rums.
About white rum, that represents the most of the volumes, the use of "agricole" rums from French West Indies by mixologists may help us to premiumize our white rums.
8. Which rum would you recommend a person that :
a. Sipping a premium rum for the 1st time :
Our Damoiseau VO, VSOP or XO who have an excellent quality/price.

b. Likes scotch whisky :
JM VSOP or XO

c. Likes Bourbon :
Diplomatico Reserva Exclusiva
d. Likes Gin or vodka :
a 40° white rhum like St James, Clement or Damoiseau 40°
e. Likes Cognac :
Damoiseau VSOP / Clément VO/ St James XO
9. Share some (2-3) of your mentors and how they have help you.
My first mentor is Roger DAMOISEAU, who learnt me all about rum and company management in Guadeloupe.
I work with his son Hervé DAMOISEAU, who with I learn a lot of things about rum and Guadeloupe every day…
10. What 3-5 Things do you have in your bucklet list for the next 12 month ?
First, we will launch our new range of products called "Concordia, Statera and Vesalius". These products are made from old agricole rum and old molasses rum. It's a tradition in Guadeloupe, which has been a bit lost.
Concordia is a mix between 4 y.o agricole & 4.y.o molasses rum

Statera is a mix between 5 y.o. agricole and 5 y.o. molasses rum

Vesalius is a mix between 10 y.o. agricole and 6 y.o. molasses rum

We have another new range and products to launch : our "arranges" with fresh fruit. Our range includes Goyave, Ananas and Mangue-passion. These products are 100 % natural and totally come from Guadeloupe.
To finish, we are building a new facility in Guadeloupe to have 6,000 more barrels for old rum, in order to be able to give to our customers enough old rum in the future !
Brand ambassadors :
USA : Benjamin Jones : ben.jones@rhumclementusa.com, benjones@houseofagricole.com
Europe : Clémentine GUILLOT : clementine.guillot@spiridom.com
Asia : Geoffrey CHAMBONNIERE : goeffrey.chambonniere@spiridom.com